Somebody said a Chinese student who goes to study business in the West will return home and do business the Chinese way. An Indian student will do the same. It is not yet clear whether an African business student will also come back home and conduct business the African way. While business principles may remain the same across the globe, local nuances are increasingly determining the difference between growth and stagnation, success and failure.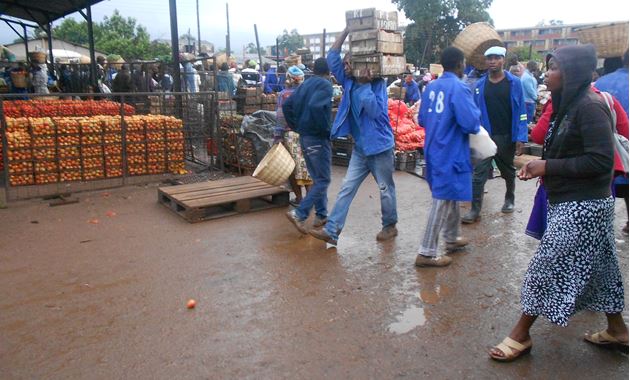 Responding to opportunities through social capital
If it is true that Chinese, Indians and other races are good at tapping into their values and social capital in responding to business opportunities, Africans have a lot of work to do in that direction. When an African business man dies, his belongings, including businesses assets are shared between his children and surviving spouses. If he was a farmer with several wives, his farm will be divided among the surviving spouses and children. One son takes a tractor, the other a disk harrow, the other a truck, the other a grinding mill. The other child or wife may inherit a fruit tree plantation while another gets a processing plant. This means a business that used to operate as single unit becomes fragmented into pieces that no longer cohere. On the contrary when a Jewish or Indian business man dies, customers do not even see any change.  Everything continues to operate as before and the customer base is extended to the next generation.
Globalizing local food systems
Although they may be immersed in the same business curriculum, the way children from different background respond to business opportunities is influenced by their social capital. In a rapidly globalizing and competitive world, culture and social capital are becoming a fundamental base for niche markets. People who know about a unique food system tied to their culture are the ones who can promote it among other cultures. When an African takes his/her food system to England, Australia or USA, s/he becomes an ambassador for the food system from his/her community back home. That can be the genesis of a new food business. A lot of nutritious food in developing communities remain marginalized because people from these communities who have gone to cities and overseas are not doing anything to globalize their culture through their food system. Nigerians are in the forefront of taking their food system wherever they go. Other Africans are fond of despising their food and embracing foreign food like Chinese food which is rapidly displacing African food in many African cities. Eating at a Chinese restaurant is considered more prestigious than eating at an African restaurant.
Cultivating a unique customer base
Instead of being abused through partisan politics, the notion of clans and tribes can be a powerful tool in advancing culturally-rooted agribusinesses to other parts of the globe. If the Italian pizza has been globalized, why not the Ethiopian Njera, famous Ndebele food known as Mxhanxa or other delicacies from other African cultures. When tourists visit Africa, they do not want to eat what they already eat at home but taste unique African food. Africans cannot continue blaming modernization for fragmenting their communities when some cultures are turning modernization and globalization to their favor. Nothing prevents African youths who leave rural communities for the city or foreign countries to return home and explore unique business opportunities. Many clans and polygamous networks are so strong as to constitute a big market for business ventures. An aspiring business person should count his/her own clansmen and relatives as the first customer base.  Luckily, African informal markets are showing some of the possibilities in transforming social capital into resilient business outcomes through trust and relationships.
New roles for African chambers of commerce
African chambers of commerce tend to be concentrated in capital cities with no extension to rural areas and cultures that should be a source of distinctiveness for different members. Foreign Direct Investment, knowledge and other forms of capital will not take African businesses far without curiosity and social capital, which are becoming more sources of value. Knowledge is power but curiosity pulls the trigger. Most African chambers of commerce continue to pay lip service to knowledge and evidence gathering. Chambers of commerce should articulate the capacity of their industrial entities and their raw material expectations that have to be matched with production. It is through evidence that the capacity of an entire sector like the milling industry can be known.
In several African countries, the Small and Medium Enterprises (SME) sector has emerged as a strong competitor for the big milling industry. It means chambers of commerce representing the big industry have to accurately assess and understand the SME sector as a serious competitor. For instance, in the maize milling or peanut processing business, there are now many people operating grinding mills and peanut butter processing mills in both urban high density areas and rural communities, posing direct competition to big traditional millers who used to dominate the food processing sector.  If more than 60% of the milling market share has gone to small SME actors, who are big millers milling for? Gathering evidence will guide big millers to change their business models unlike pretending they still command a big market share when in fact it has been eroded by small players.
Evidence will also demonstrate the extent to which consumers are moving from tinned beans and tinned fish to pre-cooked beans and dried fish. The expansion of SME actors into rural business centres also mean raw materials that used to flow to big millers in cities are now being intercepted by small SMEs at growth points and rural business centres whose advantages include proximity to production areas and flexibility in handling smaller quantities.  For example, groundnuts are being intercepted by small peanut butter producers at rural business centres. Rural electrification initiatives are exacerbating this trend.
Going beyond buying raw materials from farmers
Farmers are now beginning to ask what other additional services or benefits are being offered by big companies. They are seeking relationships that go beyond buying raw commodities from farmers. That means big companies should innovate by coming across as guarantors to famers so that they can access inputs and finance. Gone are the days when big companies would just wait to buy when the farmer had produced alone using self-financing and grappling with many challenges.  Big companies cannot continue to be price setters for cattle and other commodities whose production they will not have supported. That is why farmers end up preferring open markets where the laws of demand and supply prevail.
Are big companies offering knowledge and information?  In a dynamic economy characterized by climate change and other negatives, farmers are no longer interested in future contracts. Where contract farming is happening, why do contractors look for the best farmers who already have access to resources? Should they not be looking for under-resourced farmers as a way of broadening the supply base? By supporting the well up, big companies widen the gap between the rich and the poor who end up continuing to be laborers when they need a graduation pathway that can see them growing out of poverty. When potential players are excluded due to lack of resources, production for industries suffers and narrows.
The power of a knowledge agenda
Harnessing social capital means developing countries have to broaden their knowledge agenda beyond formal education. Each community has knowledgeable people who have nothing to do with formal education like high schools, colleges and universities. These people know how to fix things and produce resilient products although they are not factory managers or university deans. Gathering intelligence through a broader and deeper knowledge agenda can inform other actors like banks as to how they can become key actors in socio-economic growth. Questions like what informs the horticulture finance facility and where should financing value addition start can be answered through a knowledge agenda.
A focused knowledge agenda will also lay the foundation in rebuilding value chains within a wider agricultural ecosystem. Processing requires value chains not ecosystems. It requires organized production, logistics and marketing. Processing cannot work with ad hoc supplies without clear actors.  A knowledge agenda will address questions like: Who is in the soya bean value chain? Who manages supplies? Who is responsible for aggregation?  Addressing bottlenecks requires high levels of organization. Emphasizing price like $780/ton of soya bean invites opportunistic aggregators who masquerade as farmers by going to buy from scattered farmers. Government and financiers will think they are giving a good price to farmers when money is going to opportunists.
charles@knowledgetransafrica.com  / charles@emkambo.co.zw / info@knowledgetransafrica.com
Website: www.emkambo.co.zw / www.knowledgetransafrica.com
eMkambo Call Centre: 0771 859000-5/ 0716 331140-5 / 0739 866 343-6